Welcome to Our Sixth Form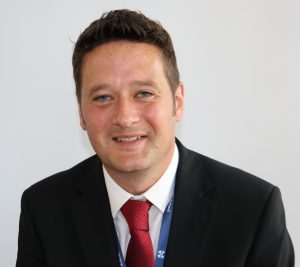 We are delighted to welcome you to our Sixth Form.
Founded in 1884 St Peter's Collegiate Academy is one of the oldest in Wolverhampton and enjoys a fine tradition of excellence and achievement. We are very much part of our community being proud of our ethos, culture, and traditions. We are creative, innovative, and forward-thinking and do all of this with faith being at the core.
We aim to make a real and significant difference in the lives of each and every student we educate regardless of background. Every student has a vast array of extracurricular clubs and activities that they can choose to join whatever their interest. The extensive opportunities available are created by an Academy that has acknowledged excellence in a range of areas but which is able to balance the academic, pastoral and extracurricular needs of the community with that of the individuals that form its student body. We are fortunate to have talented and motivated staff who are able to nurture the best from each and every student.
In August, we celebrated another year of outstanding results at GCSE and  A Level. This high performance reflects the continuing dedication of our teachers, and other support staff, it is also a reflection of the strong partnerships with parents to enable every student to achieve her/his very best both academically and by building her/his good character.
We are a genuinely happy school with students and staff working together in harmony building fantastic relationships. We have fun here and we often laugh together. We recognise that choosing the right Sixth Form is a difficult decision so please do look at what we offer here at St Peter's and we look forward to receiving your application.
With my best wishes. Stay safe.
Jon Arnold – Principal
---
Sixth Form Open Day Event Documents and Videos
Please find below our information booklet which we hope will give you a taste of what we offer at St Peter's Collegiate Academy. Also, we have a number of welcome videos from key stakeholders within the school. We hope that the videos and information below will help you make an informed decision on the next step for your child. Please take the time to visit each of the pages below watching the video content and reading all of the information on offer.
---
---
Sixth Form Application Process
Below is a link to the full application process.
Sixth Form Virtual Student Induction 2022
Please find the Sixth Form Induction 2022 presentation here with vital information about coming back or joining St Peter's In September .
Sixth Form Enhancement and Enrichment Programme
At St Peter's we aim to realise every child's God-given potential and this is also applied to our Enrichment Programme. This compulsory module allows students to create their own bespoke extra-curricular enrichment from 6 different categories, known as 'roads', which will continue to build on and expand their interests beyond what they learn in the classroom. The roads available to students are Academic, Athletics and the Arts, Practical Skills, Work Experience, Academy Community, and Charity, and each is connected to our school ethos as they are linked with a core Christian value. Each half term, students will choose a different road to explore, for example, a student may choose to participate in 'Crash Course University Cooking' in the Practical Skills road for the first half term and then the following half term explore the 'Film Club' option in the Athletics and the Arts road. This ensures a holistic approach to education in St Peter's Sixth Form and provides students with many experiences that can be useful for their own wellbeing as well as for future university, apprenticeship, and job applications.
Sixth Form Uniform
We pride ourselves on our young people looking smart at all times. We believe this will prepare our young people for their chosen careers after Sixth Form.
Is there any financial support available?
Yes. If you find that financial circumstances are a barrier to you studying then we will help you access financial support. The government Bursary Fund supports 16 to 19 year old students who face financial difficulties and those who most need help are supported with the costs of staying in education.
At St Peter's we are able to award discretionary bursaries to individual students. These awards are intended to help students stay in education by removing the financial barriers they may otherwise face. Awards can be made to help students with costs in the following areas:
transport
meals
books
Equipment
Uniform
Safeguarding at St Peter's
At St Peter's we are committed to the safeguarding of children, it is important for students to feel that they are able to do their best and achieve their true potential, in the Sixth Form we have a specialist Safeguarding member of staff.  Click the link below for more information
Work Experience Programme
Careers Guidance makes a major contribution in preparing young people for the opportunities, responsibilities and experiences of life, in order to help them make a successful transition to adulthood.
Life After St Peter's
Our young people leave the Sixth Form on a variety of pathways with what we believe is the strongest possible set of skills to enable them to be successful. Our  A Level results are a testament to this with our sixth formers going on to study at some of the best universities such as Oxford, Cambridge, Birmingham, Nottingham, Manchester and Liverpool or further afield with some students studying overseas. A growing number of students are going on to Apprenticeships, with a large proportion now opting for Finance and Engineering.
Additional Educational Needs
Special Educational Needs and Disabilities ( SEND) Provision extends to all Pupils in the Academy. Click on the link below to find out more.
Achievement and Rewards
At St Peter's Collegiate Academy we believe that all of our pupils have a valuable contribution
to make to our Christian community and we want to promote and celebrate their efforts in
doing so. The '5 Keys to Learning' that are displayed around the Academy and in pupil planners
form the basis of our Code of Conduct that pupils, staff, and all parents/carers abide by and
pupils are rewarded for exhibiting these qualities.
Behaviour and Values
St Peter's Collegiate Academy, a Church of England Academy is a highly successful Academy where Christian values are at its heart. As a school community, we have adopted eight key values that underpin all that we do and form the basis of our policies these are Agape (Love), Fellowship (Community), Compassion, Forgiveness, Courage, and self-endurance, Hope, Trust, and Faith. These values underpin everything we do and support the development of excellent relationships between teachers and students, and between the students themselves.
Catering Facilities
Should you wish to use our on-site catering service this is provided by a local company Aspens.
Travel to Sixth Form
We have a number of National Express buses that our pupils use.
---
Virtual tour
This is an opportunity to see some of our specialist Sixth Form teaching spaces around the school click on the link below.
UCAS Presentation
Have a question?
We know that looking for a Post 16 place to study is a difficult task, we feel with over thirty five courses on offer we have something for everyone. Each year we have many external applicants who successfully enrol into our Sixth Form, in fact, this year our Head Girl was indeed an external applicant. In Sixth Form we have a dedicated Administrator(Angela) who will be more than happy to answer queries you may have regarding the application process.